Tea

m

World's leading self drilling anchor bolt manufacturer.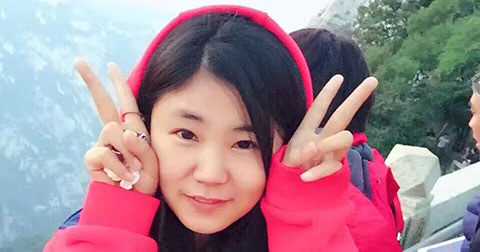 An Optimistic and Sunny Girl——Cui Yuqi
Cui Yuqi, a clerk in Luoyang factory, has joined in Sinorock since July, 2016. The positive and sunny girl always brings people happy.
Although young, Cui is quite responsible and helpful. In Luoyang factory, she takes charge of files receiving and dispatching, fund intercourse, logistics service, printing production order label, activity plan and coordination with other departments.
She thinks that her job can make colleagues' work easier and smoother, and can rich their cultural activity. She enjoys this meaningful job.
During work, the biggest challenge for her is to recognize every model of self drilling hollow anchor bolt and get familiar with every working process. As the saying goes, things are always hardest at the beginning. From the most basic work and under the help of colleagues, she does her best to learn new knowledge.
A good platform and a group of friends who encourage and support each other to create a harmonious environment. Sinorock always pays attention to staffs' self-development and provides training opportunity for everyone to go out and learn something new. Cui is deeply experienced. She becomes more confident and courageous.
As for herself, Cui has many hobbies, such as reading books, cooking delicious food and playing with dogs. This outgoing girl has good human communication, enjoys making new friends and is good at accepting new knowledge.
As for future, she hopes to make a new breakthrough at work, grow up together with Sinorock and achieve self-realization.
Contact us now if you have any questions about our company and products. Any of your inquiry and suggestion will be highly appreciated. We will retain your information completely private.