Tea

m

World's leading self drilling anchor bolt manufacturer.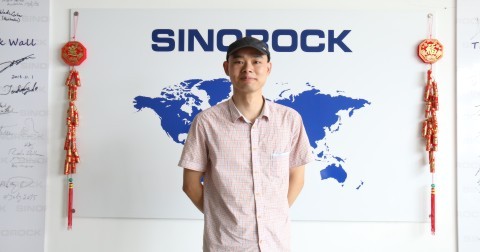 A Dependable and Sober Quality Inspector
The leader of Quality Inspection Department recommended Wu Dengfei to be interviewed as the model worker. She praised that Wu Dengfei is a definitely dependable and sober quality inspector since he works carefully and he is studious. He usually reads books about quality inspection in his spare time.
I arranged the interview after lunch. When I met him beside the restaurant, his smile suggested he is gentle and dependable.

Shell: When did you join Sinorock?
Wu: I joined Sinorock in August, 2012. Now it has been almost three years. Through these years, I grew up gradually with our warm company.
Shell: What are you responsible for?
Wu: I am responsible for purchased parts inspection. It mainly works to inspect the raw materials that purchased to our factory. This kind of work asks us not only to be familiar with our products, but also to be careful and patient.
Shell: In Quality Month Activity, what kind of work will Quality Inspection Department do?
Wu: We will give a series of training for some departments such as Procurement Department, Marketing Center and workers. After training, they will have an exam.
Shell: What's the meaning of Quality Month Activity do you think for Quality Inspection Department?
Wu: In my opinion, there are 3 meanings. Firstly, we can discuss with every other department for problems of quality. It does help us to pay attention to the points we ignored. Secondly, we have a chance to give other departments some training about product quality. It can help to make other colleagues to give more understanding to our work. Thirdly, this activity improves workers' quality consciousness.
Shell: Could you talk about your goal in the future?
Wu: Of course. In the future, my goal is to learn more knowledge about quality management systematically, because I think learning is the most important thing for us. And I need more knowledge to support my work.
Contact us now if you have any questions about our company and products. Any of your inquiry and suggestion will be highly appreciated. We will retain your information completely private.