Pro

duct

World's leading self drilling anchor bolt manufacturer.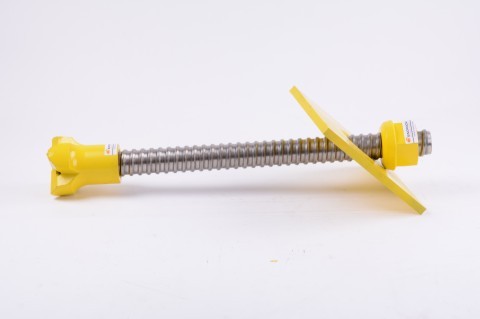 Stainless Steel Anchor Bolt
Introduction:
Stainless steel anchor bolt adopts alloy steel materials and has super-high anti-corrosion effect. It is suitable for several complex and weak geological conditions and it can be kept 120 years without maintenance.
Feature:
1.Good anti-corrosion quality and antioxidant activity.
2.High temperature oxidation resistance, resisting fire at a certain extent.
3.Stainless steel has good strength and high wear resistance.
4.Its anti-corrosion and resistance to chloride is prior to other coating re-bars due to its repairing oxide layer.
Technical data:
Size
Effective Cross Sectional
Area mm2
Ultimate Load KN
Yield Loa (KN)
Weight(Kg/m)
Thread Standard
R32N
396
210
100
3.5
ISO10208
R32S
488
280
150
4.1
ISO10208
Contact us now if you have any questions about our company and products. Any of your inquiry and suggestion will be highly appreciated. We will retain your information completely private.