New

s

World's leading self drilling anchor bolt manufacturer.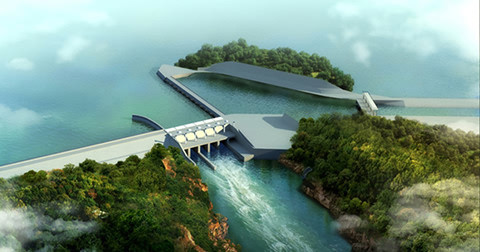 Self Drilling Anchor Bolt in Hydroelectric Station
Self drilling anchor is a new supporting method under new situation, it adopts special working technology to combine drilling, grouting and anchoring together. All working procedure can be done in one process, so construction is time-saving, energy-saving and high-efficient. It belongs to active support during the whole construction.
Recent years, with increase of power demand, hydroelectric station is constructed more and more.
Self drilling anchor in hydroelectric station mainly reflects on dam foundation, diversion tunnel and slope reinforcement. So, it has great influence on hydroelectric station.
Memve'ele Hydropower Station is located on Ntem River in the south-west of Cameroon, with good location. Except meeting local industrial electricity and civil electricity, it can also export electricity to Gabon and Equatorial Guinea, etc., which has positive role for construction of power grid in Cameroon.
Dam belongs to earthfill dam and 20m high. Designed power-generation capacity is 200 MW and reservoir is 19 million m3, total investment volume is 420 billion francs.
It's reported that this project has been finished 80%, including main part of dam 99%, open channel 98% and asphalt pavement 95%. Road construction on dam crest and mechanical and electrical installation are under way.
Memve'ele Hydropower Station is predicted to impound water in July, try to generate electricity in September this year and put into use officially in June,2017.
Contact us now if you have any questions about our company and products. Any of your inquiry and suggestion will be highly appreciated. We will retain your information completely private.