New

s

World's leading self drilling anchor bolt manufacturer.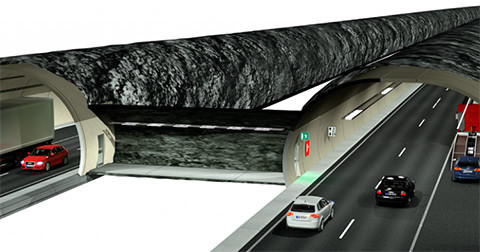 Norway Mega-tunnel being Planned
Norway is now drawing up plans for a road tunnel mega project. The Rogfast tunnel will be record beating link when it is complete as it will run for a total of 27km. This will make it the longest road tunnel ever constructed and at depths reaching 390m below sea level, also the world's deepest.
The first stages of the construction work are expected to commence in 2017. The Norwegian Government has set a budget of €10.78 million for the design and construction of the link. Because of the extreme length of the tunnel it will set many precedents in terms of engineering. And novel techniques for ensuring that drivers do not suffer from fatigue at the wheel are being evaluated as part of the plan.
Before the construction, feasible research, assessment and preliminary design are necessary. Construction quality ensures the security of project and workers, so it is critical to choose suitable support measures to adapt for different geological conditions and guarantee project's life time.
Self Drilling Anchor Bar is a best choice for broken rock, loose soil and conditions which are difficult to drill holes, such as fracture zones, decayed rock, gravel, sandy gravel, backfill ground. In order to have optimal result, drill bits can be used differently according to the rock conditions.
Contact us now if you have any questions about our company and products. Any of your inquiry and suggestion will be highly appreciated. We will retain your information completely private.