New

s

World's leading self drilling anchor bolt manufacturer.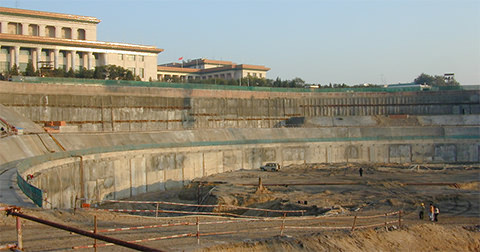 Construction Advantages of Self Drilling Rock Bolt
Because of special structures of self drilling rock bolt, there are several advantages during anchoring construction:
1. High efficiency of construction. Self drilling rock bolt combines drilling, grouting and anchoring together, with saving time and labor force.
2. Suitable for stratum which is difficult for pore-forming. When encountering weak or broken stratum, it's difficult to drill hole and even happen collapse, while self drilling bolt avoids these shortcomings. After drilling hole, anchor bar is stayed in hole, which can not only avoid collapse, but also save time and reduce difficulty for construction.
3. Strong adaptability. Thread is spread on the whole body of self drilling bolt, it can be cut at any location and can be lengthened. It has different materials and sizes to suit for different construction conditions.
4. High anchorage strength. Thread on self drilling rock bolt has tight link with coupling and also with grouting body.
5. Good anchoring effect. When grouting, seriflux is grouted from bottom of hole, full and dense, so grouting quality is high.
6. Simple construction. Compared with common anchor bar, construction of self drilling rock bolt is simple and fast, it reduces working procedures of pull-out of hole, anchor bar installation and grouting pipe insert, etc.
Contact us now if you have any questions about our company and products. Any of your inquiry and suggestion will be highly appreciated. We will retain your information completely private.