New

s

World's leading self drilling anchor bolt manufacturer.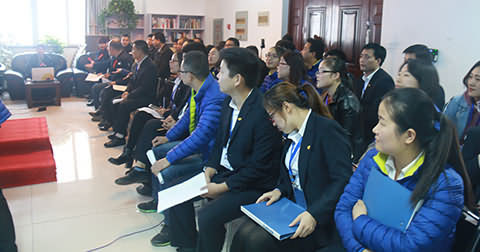 The Speech Contest Final of Sinorock was open
Since the preliminary contest of Sinorock Speech competition opening on September 28th, we welcomed the final contest on October 31st, at 3:30 PM. Between the preliminary and the final, Sinorock gave the staff enough time to prepare. Hoping that the individual contestants will able to enter the competition with the best state and the best preparation.
The speech contest was held on the day before Halloween. Meanwhile, all staff gathered to participate in the speech competition and enjoyed the atmosphere of the festival. The competition was intense on the spot, but there was no lack of laughter. During the competition, the participants tried their best to give a speech, and the style of the speech included impassioned or lively and vivid, or calm , which presented a unique culture feast for the judges and the audience.
The speech competition ended at half past six in the afternoon. During the competition, the staff gathered to spend a beautiful day. The speech contest not only enhanced the culture construction of Sinorock, but also improved the expression ability of staff. Besides, it has the extremely positive significance for employees to live more colorful life.
Contact us now if you have any questions about our company and products. Any of your inquiry and suggestion will be highly appreciated. We will retain your information completely private.