New

s

World's leading self drilling anchor bolt manufacturer.
The Improvement of Product Packaging in Sinorock®
The functions of productpackaging not only reflect on protecting products, but also on convenience for circulation, cost reduction of transportation, promotion of company's brand image and sales volume. Product packaging seems a small thing, but its functions should not be ignored. Based on problems during transportation, packaging strategy and image should be adjusted in time. That's what we are doing now.
In real life, product packaging is the terminal point of production and the starting point of logistics. As the terminal point of production, it marks the completion of production. Packaging should be carried out according to product properties, shapes and production tools. As the starting point of logistics, products has capacity of logistics after packaging, which has protection effect for products.
Sinorock® is an experienced manufacturer of developing, producing and selling anchoring products. We provide systematic solutions for global geotechnical engineering and our products have been exported to most regions of the world. Besides land transportation, marine transportation is the main way for international logistics, so the importance of packaging is more prominent.
During transportation and handling procedure, to reduce tedious process and mistakes, Sinorock adopts paints with different colors to tell anchor bars with different sizes, changing packaging patterns and making efforts to create satisfied image for our customers.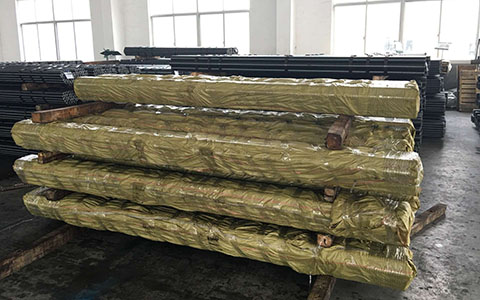 Contact us now if you have any questions about our company and products. Any of your inquiry and suggestion will be highly appreciated. We will retain your information completely private.