New

s

World's leading self drilling anchor bolt manufacturer.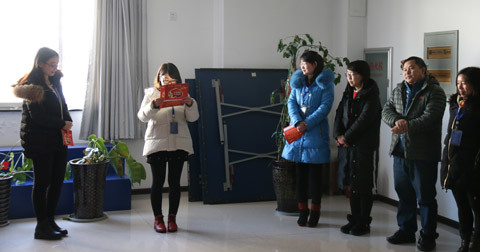 Thanksgiving Cards in Sinorock®
Before the coming of Chinese traditional festival —— Spring Festival, staffs in Sinorock® gave their thanks to whom they mostly wanted to express in the past year. We shared our touched and excited mood with others. With this feeling, the big family of Sinorock® will unite together and then create a wonderful 2016.
On Monday morning of January 18, Sinorock® held morning meeting as usual. Differently, one link is sending thanksgiving cards to each other. A sweet and warm atmosphere appeared: they hugged, kissed or shook hands with each other.
What way can I say love? As for Chinese people, we always hide feeling in our heart. While expressing occasionally can not only deepen our feeling, but also make distance among us closer.
In the past year, most of us have got grown and developed, either in the aspect of business or experience, which can't exist without our efforts, but also without encouragement and guidance from our surrounding people. Expressing love, sharing love and thanks to people who helped us will make the cold winter warm, our relationship harmonious and our work more unite.
Contact us now if you have any questions about our company and products. Any of your inquiry and suggestion will be highly appreciated. We will retain your information completely private.