New

s

World's leading self drilling anchor bolt manufacturer.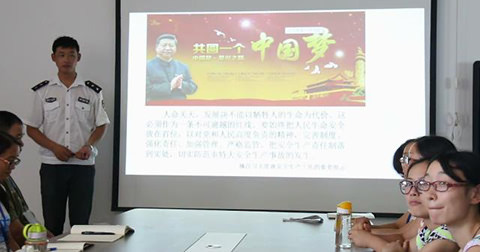 Knowledge Training on Fire Safety
At present (June – September in China), weather is hot and it is the high risk period to happen fire disaster. To strengthen fire safety management and enhance protection awareness, on July 29, Luoyang Sinorock Engineering Material Co., Ltd invited professional firefighter to give us a lecture on knowledge training of fire safety.
In class, firefighter introduced 4 pats of content: check and eliminate fire risk, organize to put out fire at initial stage, organize personnel evacuation and escape, carry out publicity of firefighting.
Through fire prevention methods and usage of common firefighting equipment, we have got comprehensive knowledge on fire safety. Hope to enhance all staffs' awareness of safety protection and sense of responsibility, eliminate hidden danger. Then we can guarantee personal safety and our normal work, provide security assurance for customers.
Contact us now if you have any questions about our company and products. Any of your inquiry and suggestion will be highly appreciated. We will retain your information completely private.