Fac

tory

World's leading self drilling anchor bolt manufacturer.
Factory
Company
Broad Market
Factory
Company
Broad Market
Factory
Powerful Equipment
a. A series of advanced rock bolt production lines
b. Accessories processing equipment
c. An entire set of rock bolt testing equipment
d. Great advantages in hardware facilities
Company

Six management principles
1、Quality first
Quality is our life, quality is the foundation of all
2、Zero defect
Efforts to create a one hundred percent pass rate
3、Source management
Prevention is main , we will be the elimination of the hidden dangers in the bud
4、Customers first
The customer needs to be placed in the first place, wholeheartedly for customer service
5、Meet the needs
The quality is not our own, but to meet your demand for a variety of products
6、Continuous improvement
Continuously improve our product quality/continuous improvement of our quality of work/and continuously improve our service quality
Broad Market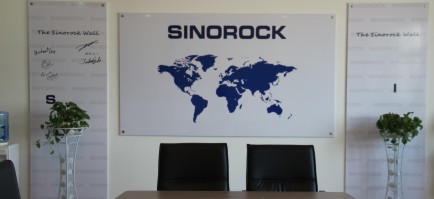 All over the world our products are found in different form , in fact, it is not far from you.
Sinorock® products have been exported to Asia, Oceania, Europe, Africa, North America, South America. Owing to reliable products and excellent services, Sinorock® has won great reputation all over the world.